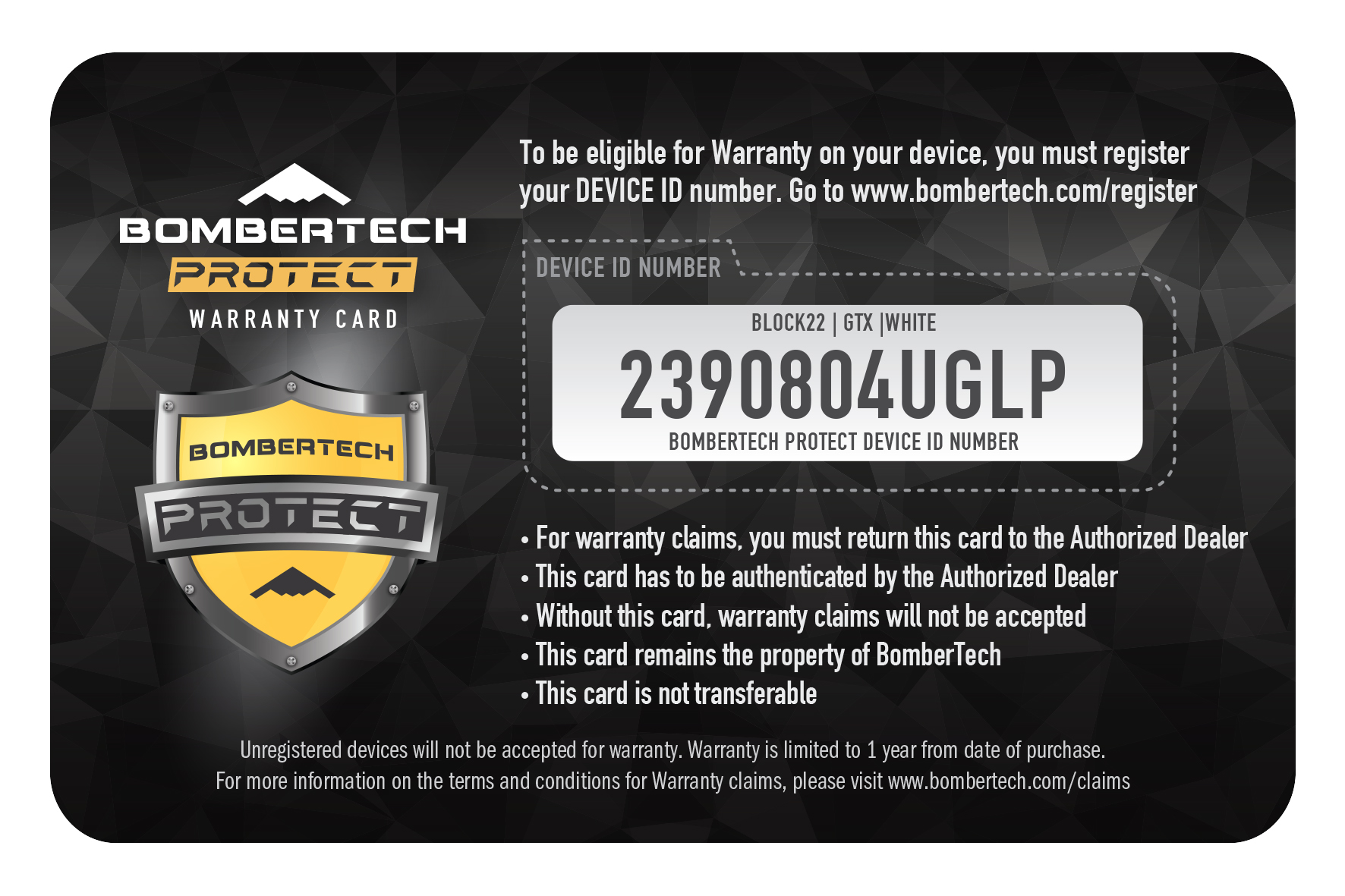 If you had a manufacturing defect, and would like to make a claim, fill in the form accordingly. Download the PDF file, and send it along with the photographs (minimal 2 images) of the part where is defected, to claims@bombertech.com
If you have sent blurry photos, or the images do not provide sufficient amount of data for us to make a judgement that the product is defected, we will ask you to take more photos where needed. Without evidence in the form of photos or images, we can not make a decision whether or not we could warrant your claims.
Shipping costs will be paid by the customer, with an exception if the product defect is 100% on our manufacturing production fault.
We will decide if the defected product should be returned to us, or to be kept or be disposed of.
Products that are purchased from BomberTech Direct, please fill the form accordingly, the PDF files are downloadable, and should be sent to us to our email. We will follow up your case within 24 hours, and we will take action up on it depending on the time and day of the week where the shipping companies are able to send them out to you.
If in the case that the stock are not ready or has been discontinued. We will inform you and we will find a way to resolve the problem until all parties are satisfied with the results.
Products that are purchased from a BomberTech Authorized Reseller, you must return to the shop or notify the shop about your case, they will serve you and make the decision on the spot to fix the problem you had encountered. The Authorized Reseller will in turn notify us and keep a record of your claim(s).
If you have any further queries, in relation to Claims and Warranties, you can email us at claims@bombertech.com