Reloader SS
$20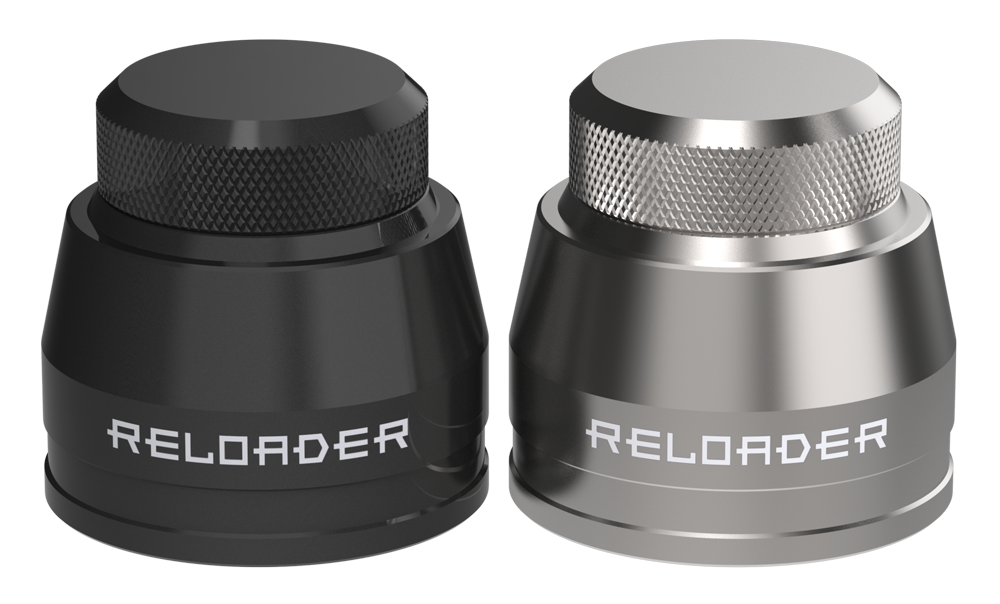 Experience a new way of refilling your squonker mod!
Designed to fit Chubby Gorilla bottles, Reloader is a revolutionary Bottom Feeder Refiller that has a leak-proof design, while adding the looks of your favorite juice bottle. Built with food grade Stainless Steel material, with an Ultem tip for isolating the positive post of your mod to ensure it will not fire up.
No more excess liquid spills when overfilling when having to remove your bottom feeding squonk bottle each time you run out of liquid.
Never again have the hassle of refilling your refiller bottle, simply change the cap, keep your original Chubby Gorilla bottle, and the way you go! Squonking has never been so fun and easy!
Have one each for all your juice collection!
Available in Stainless Steel and Black colors.
*Chubby Gorilla bottles sold separately.
Description
Features :
⁍ Food grade Stainless Steel Material.
⁍ Leak proof and Chubby Gorilla compatible.
⁍ Ultem isolator 510 tip.
⁍ Packaged in a mini box with a spare o-ring + stickers.
⁍ Also available in SS with black coating finish.
⁍ Designed for 60ml V1, V2 and V3 Chubby Gorilla bottles, also works with the shorter version of the 30ml bottles
Instructions :
Simply screw your Reloader fitted Chubby Gorilla bottle on to your mod via the 510 connection while pressing the squonk bottle on your mod facing downwards. Placing it back to the upright position, squeeze the Chubby Gorilla bottle and it will fill your squonk bottle. Do this twice or three times to have your squonk bottle filled up to the max, then remove the Reloader fitted bottle from your squonk mod.
Additional information
| | |
| --- | --- |
| Weight | 55 g |
| Dimensions | 4.2 × 4.2 × 4.2 cm |